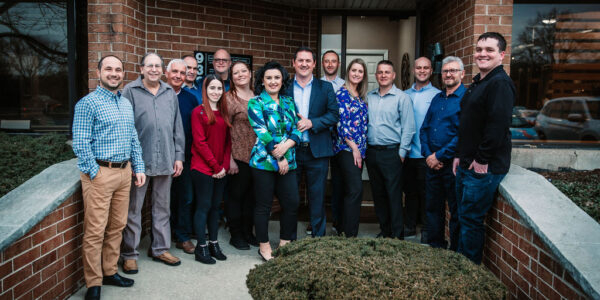 ABOUT THE COMPANY
Polena Companies include Land Technology, Lambert & Associates, and Alan J Coulson.  We are providing the same great service since 1968 while increasing our capabilities and catering to the needs of our customers.
Land Technology was founded in August of 1993 for the purpose of providing impeccable civil engineering and land surveying services to the building construction and development industry.  We strive to complete each job on time and provide a helpful, courteous and knowledgeable staff.  We assist our clients with their projects through concept stage, design, permit and construction.  We are a one stop shop for all engineering and land surveying services and have the capacity to accommodate a large scope of projects.
Lambert & Associates was started in July of 1968 and quickly became one of the premier Land Surveying firms in DuPage County.  We have over 32 years of archived hard copy surveys and approximately 18 years of electronic surveys collected in our database.  This equates to approximately 75,000 surveys in the DuPage county and surrounding areas.  The presence of information and the long records available allow us to be highly efficient in our work and decrease turnaround times.  Our typical turnaround time on residential boundary surveys is approximately two weeks.  We are able to accommodate the requests of our clients on Rush surveys that can be returned in as little as 24 hours.  We run three field crews, three office drafters, and two surveyors to ensure the quick turnarounds and a quality product.
Alan J. Coulson Land Surveyors was founded in West Dundee in 1974. Polena Engineering LLC is proud to be family owned same as all our predecessor companies.
Our boundary survey clients consist of real estate attorneys, realtors, engineers, builders, municipalities, and private entities.  The ability to provide full service engineering in addition to boundary surveys is an added benefit to our clients.  Our team is always available to provide quick estimates of cost and turnaround, and ready to answer any questions that our clients have.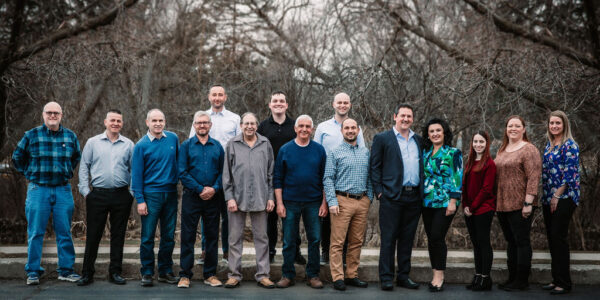 WHAT WE DO
The combination of our two offices into one company is one of the main advantages in providing competitive prices, quality submittals, and fast turnaround.  We have pooled our resources and run field crews from both locations reducing driving time and providing a cost savings to our clients.  Our electronic resources and systems are interconnected between the two offices allowing our engineers and project management to operate seamlessly from either location.
Our design team includes Professional Engineers, Land Surveyors, Licensed Designers and Licensed Septic Installers.  Our field crews collect data on Trimble total stations (including four fully robotic units). Data is downloaded to computer workstations using AutoCAD Civil and Surveying software.  We have the ability to operate up to 5 field crews to meet the demand of our clients.
Our Executive Manager, Mr. Sam Polena, PE, has over 10 years of design and inspection experience of residential, commercial, industrial, and roadway projects.   He holds active professional engineering licenses in Illinois, and multiple other states.  Mr. Polena also holds several IDOT certifications and is a State of Illinois licensed septic installer as well as a licensed Lake County Septic Designer.
Our Professional Land Surveyors, Mr. Norbert Lambert and Mr. Jon Jacobs, have over 65 years of combined experience in Land Surveying and hold active licenses in Illinois and Wisconsin.  Mr. Jacobs also holds a professional engineering license in Illinois and is our Project Manager for all engineering and surveying projects.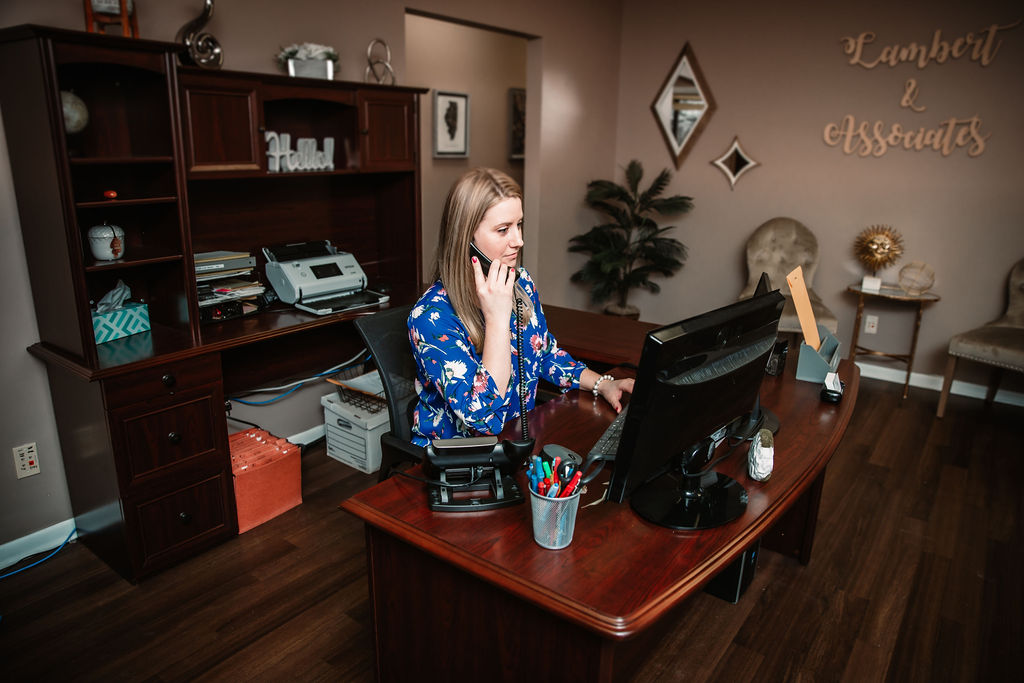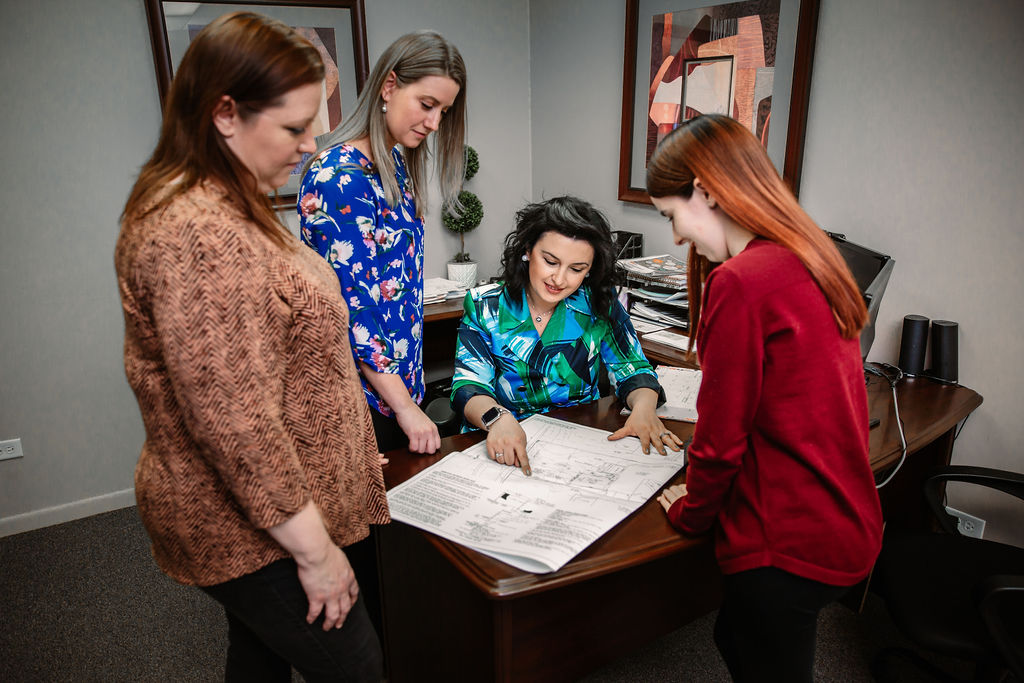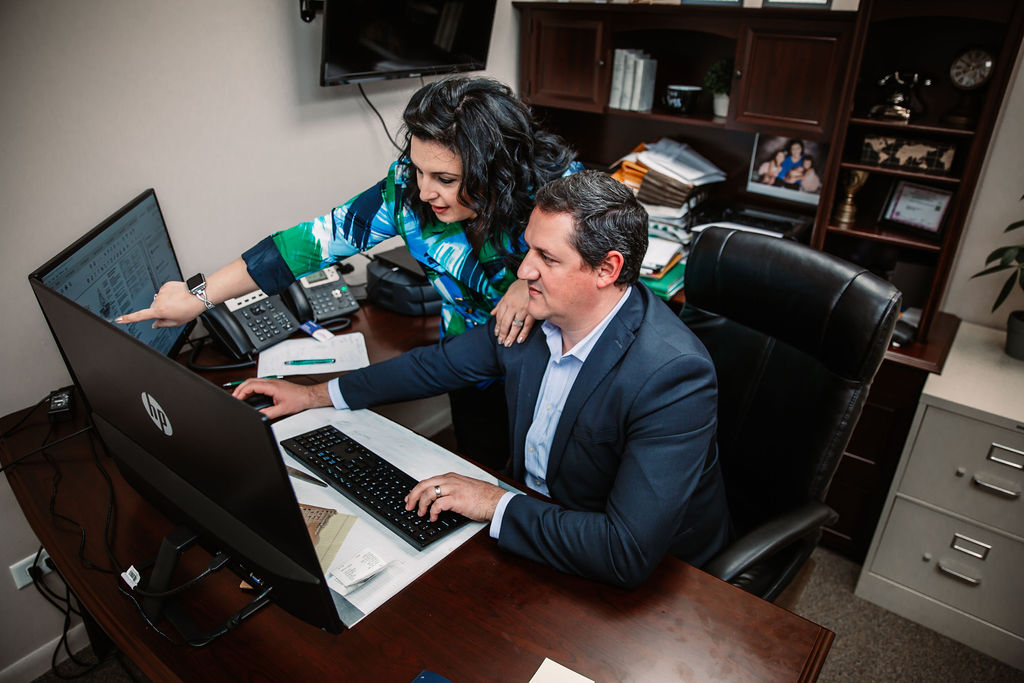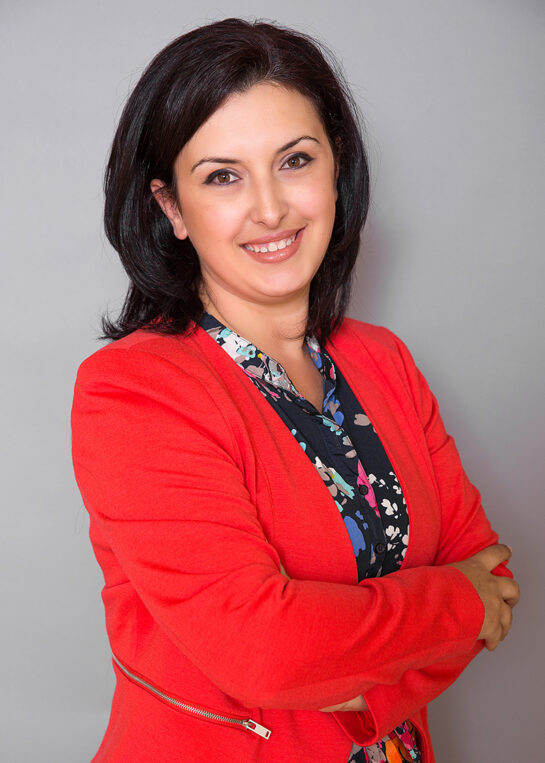 Roena Polena
President
Roena is responsible for administrative management, media, and marketing. Together with the administrative team, Roena works hard to provide an excellent customer experience. Roena ensures smooth office operations and is constantly looking for ways to provide better service to our clients.
Roena's Education includes Masters in Public Health and a Bachelors of Biomedical Science. Roena also holds the following certificates: IDOT PCC Level I, ACI Concrete Technician
Sam Polena
PE, PLS
Sam is responsible for day to day technical staff operations and review of engineering designs.  He is a licensed Professional Engineer and has current licensing in the following States: Illinois, Indiana, Wisconsin, Michigan, Iowa, Minnesota, Missouri, Rhode Island, New York, Massachusetts, Connecticut, and Florida.
Sam's Education includes a Masters in Construction Management, a Bachelors in Civil Engineering, and a Bachelors in Engineering Science.  He has an extensive background in various areas of engineering and construction management.  In addition, he holds the following certificates:  IDOT PCC I, II, III; IDOT HMA I, II, III; IDOT Documentation of Contract Quantities; IDOT Soils Inspection S-33; Licensed Onsite Waste Water System Installer, Lake County Licensed Onsite Wastewater System Designer.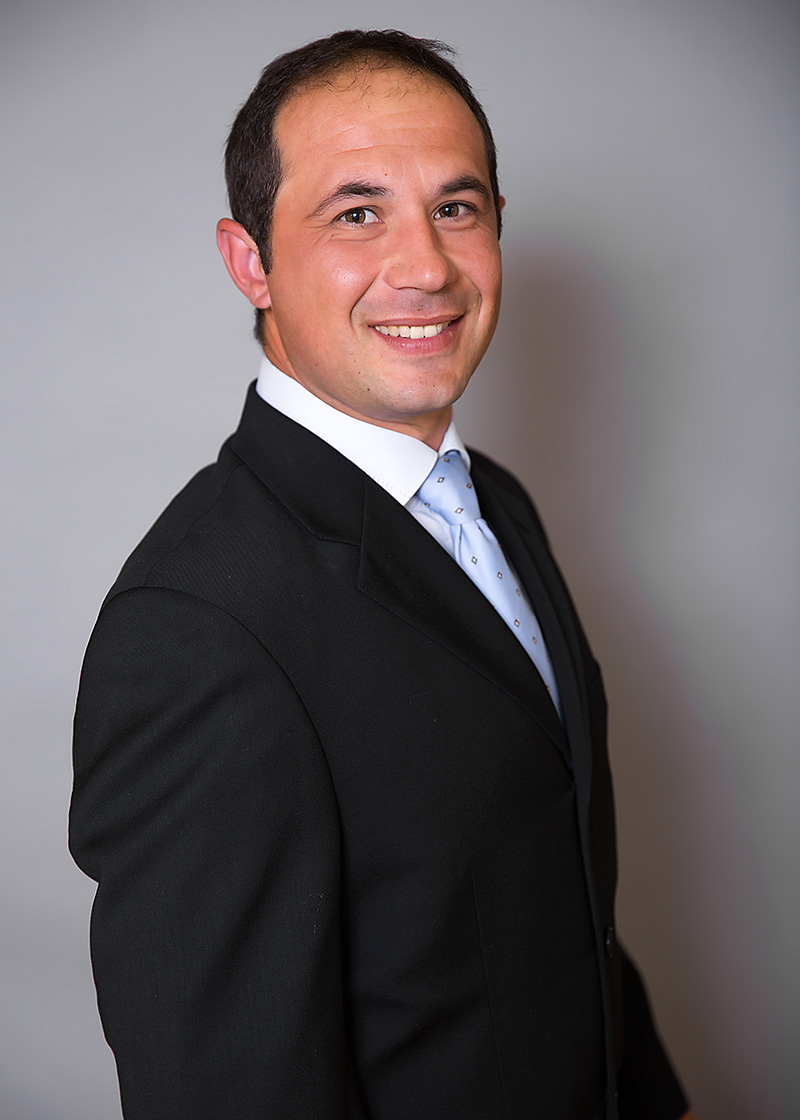 Alfred Bylykbashi
Project Manager
Alfred works in scheduling field staff and controlling field and office drafting procedures.  Fredi is an experienced field staff and drafter.  He works in both the field and office to help the company complete surveys and engineering plans in a timely manner.
He is also responsible for construction layout estimation and scheduling.  Fredi holds ACI Concrete testing and IDOT PCC Level I certificates and is currently working on becoming a licensed Professional Surveyor.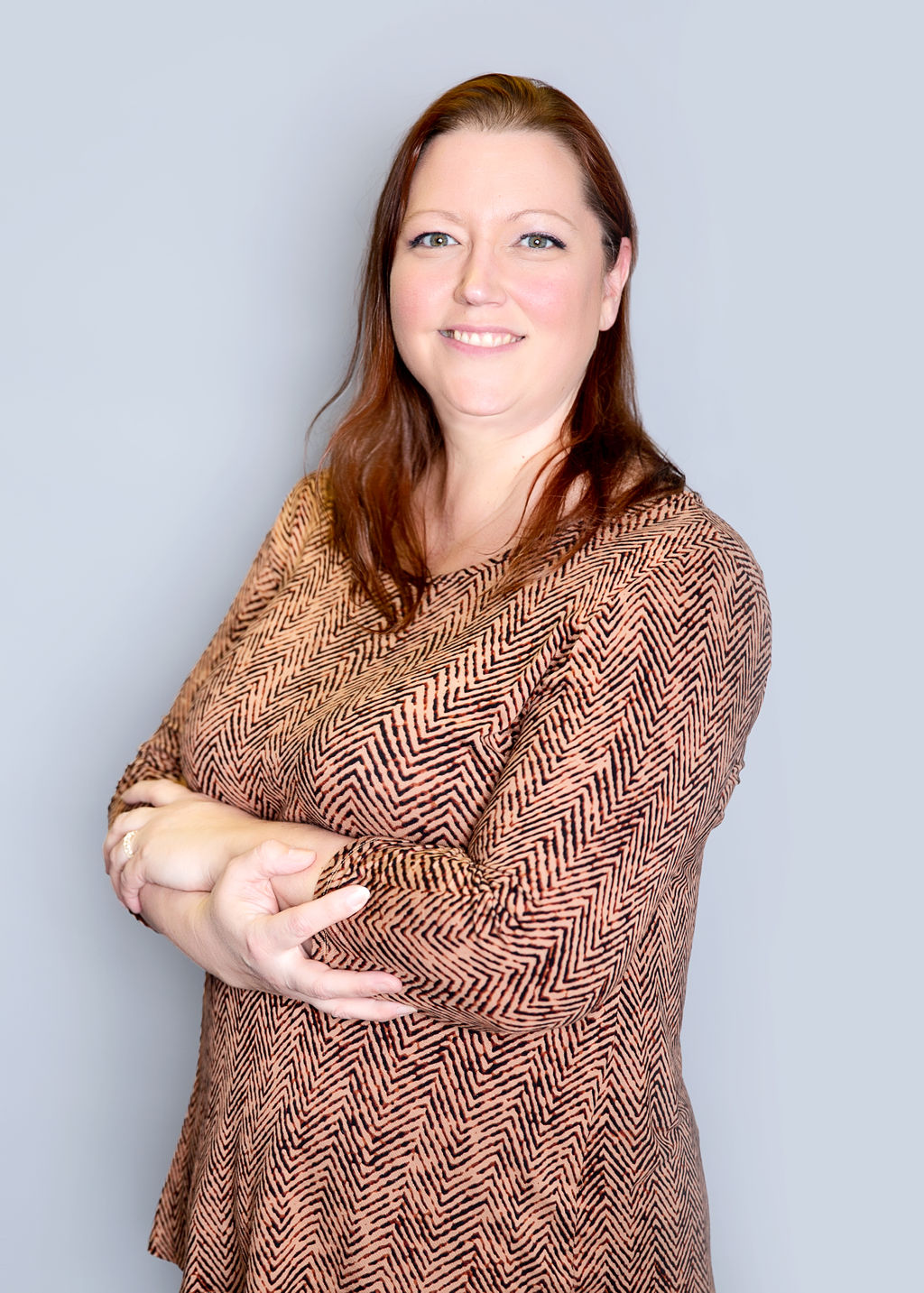 Jennifer Babincsak
Office and HR Manager
Jenny is responsible for daily office operations in our Lake In The Hills office and companywide personnel management.  She works diligently to ensure all our clients receive required company documentation for all engineering contracts. Jenny reviews all account receivables and payables ensuring timely response and submittal to all our clients.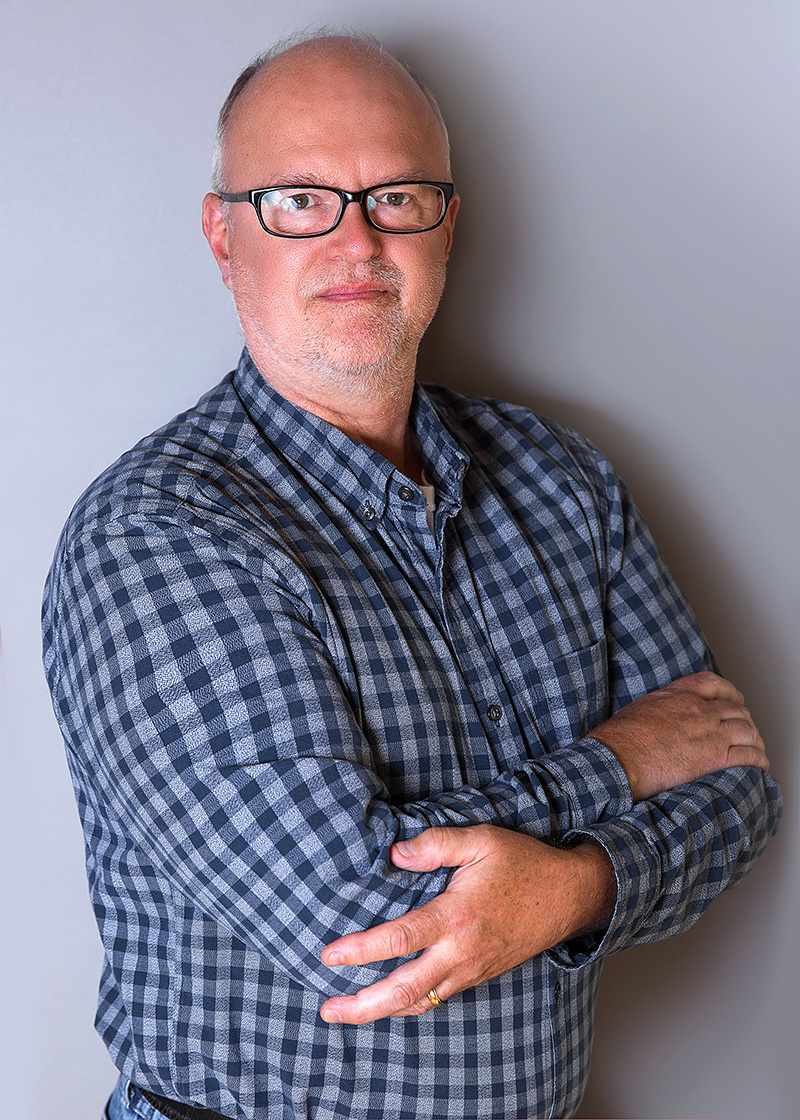 Dana Dubois
Senior Designer
Dana is our resident expert for septic and stormwater designs. Dana has worked in various design capacities spanning 25 years. He is responsible for completing some of our most difficult designs and for training of all junior design staff.
Dana is the process owner for site grading plans, septic plans, and stormwater designs.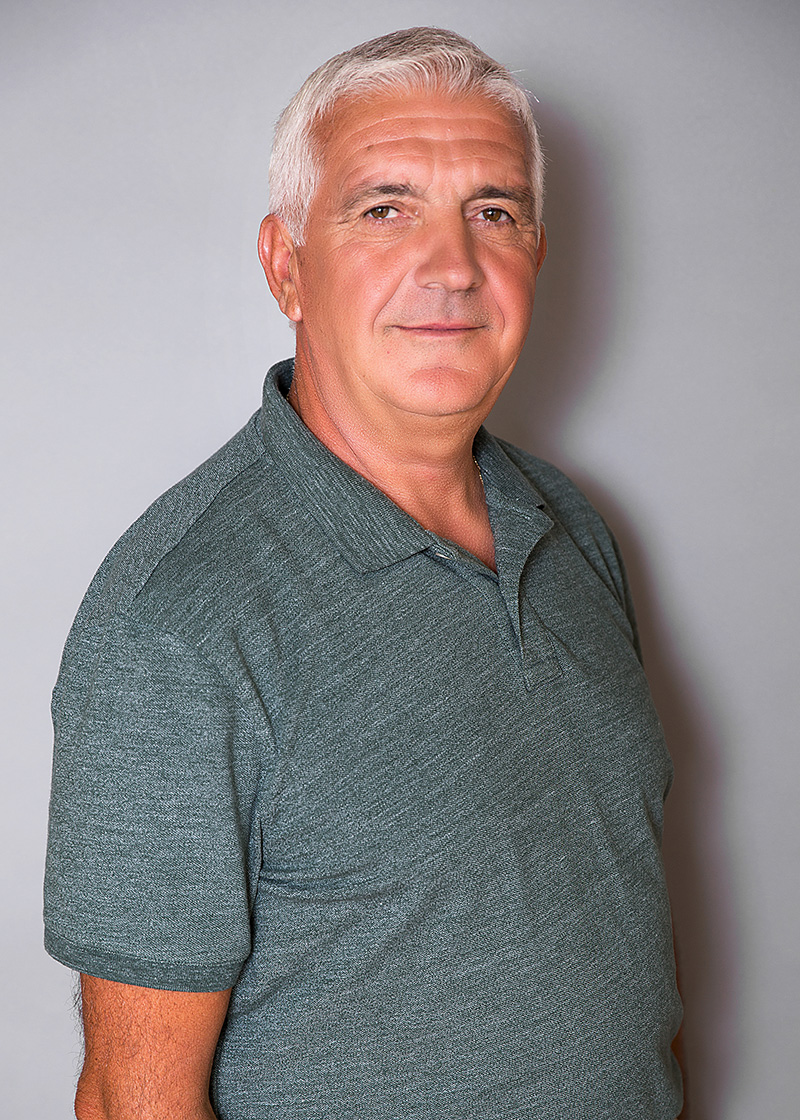 Spiro Bello
Senior Crew Chief
Spiro is our most experienced Crew Chief with over 30 years of experience.  He is responsible for completing all survey orders along with supporting field staff.  Spiro reviews survey documentation and ensures that necessary information is obtained in the field to provide accurate surveys.
He is an expert survey drafter responsible for completing daily review of field data to ensure there is no missing information. He is a graduate of Mining Engineering and has passed the FS and PLS exams. He is currently working to obtain his Illinois Professional Surveyor license.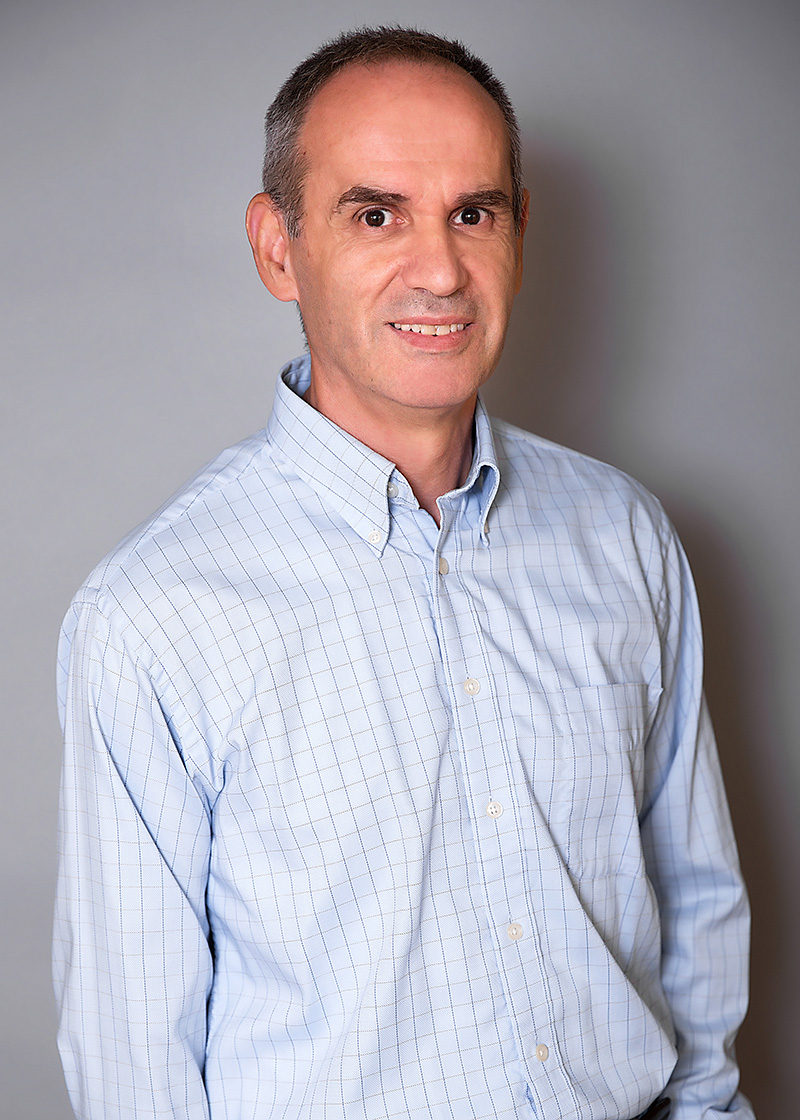 Piro Mukelli
Senior Survey Drafter, Civil Designer
Piro is a senior survey drafter with over 15 years of experience.  He is responsible for drafting all types of boundary surveys and working with the project managers in ensuring all ongoing jobs are completed in a timely manner.
Piro is also an experienced field crew person and substitutes as needed in the field.  He is also a Professor of Geotechnical engineering and is a valuable resource in for soil design and conditions.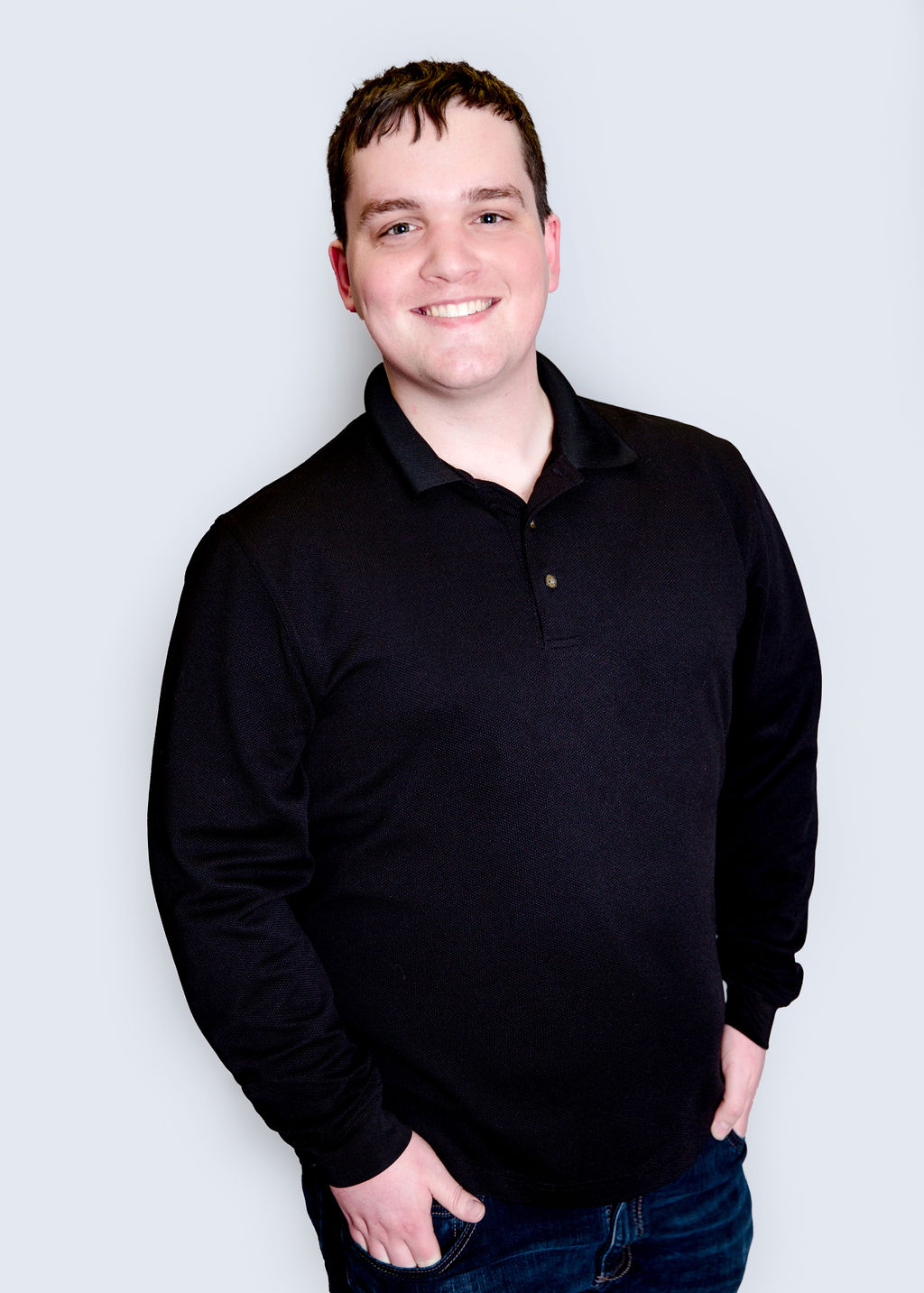 Dylan Manke
PE
Dylan is an Engineer. He provides civil engineering design for residential and commercial projects.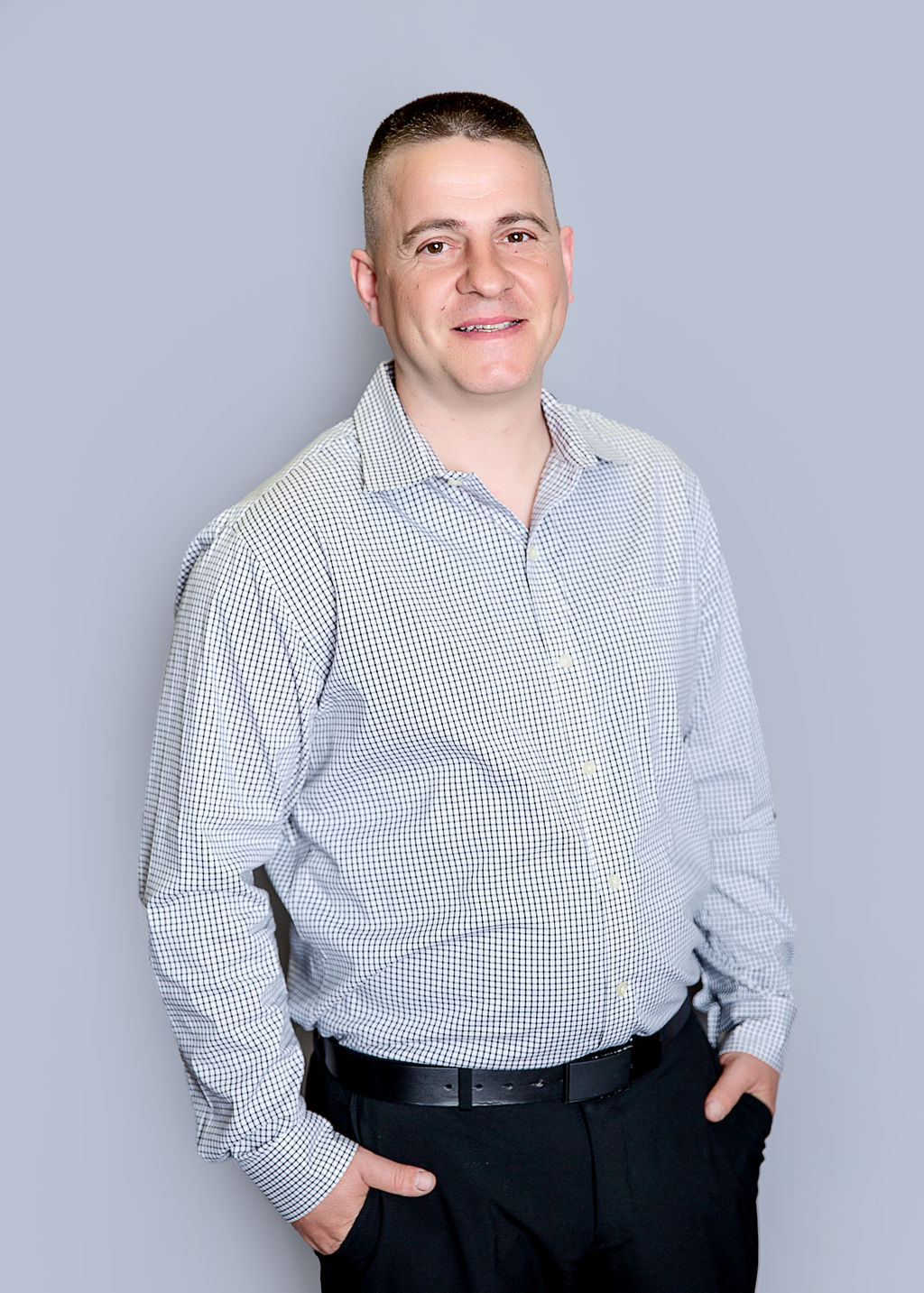 Genti Malushi
Crew Chief
Genti is a crew chief with over 19 years experience in engineering grade topography, boundary surveying, route surveys, constructional layout, high accuracy level circuits etc.
He is knowledgeable of all robotic and GPS surveying procedures and is responsible for field training of junior staff.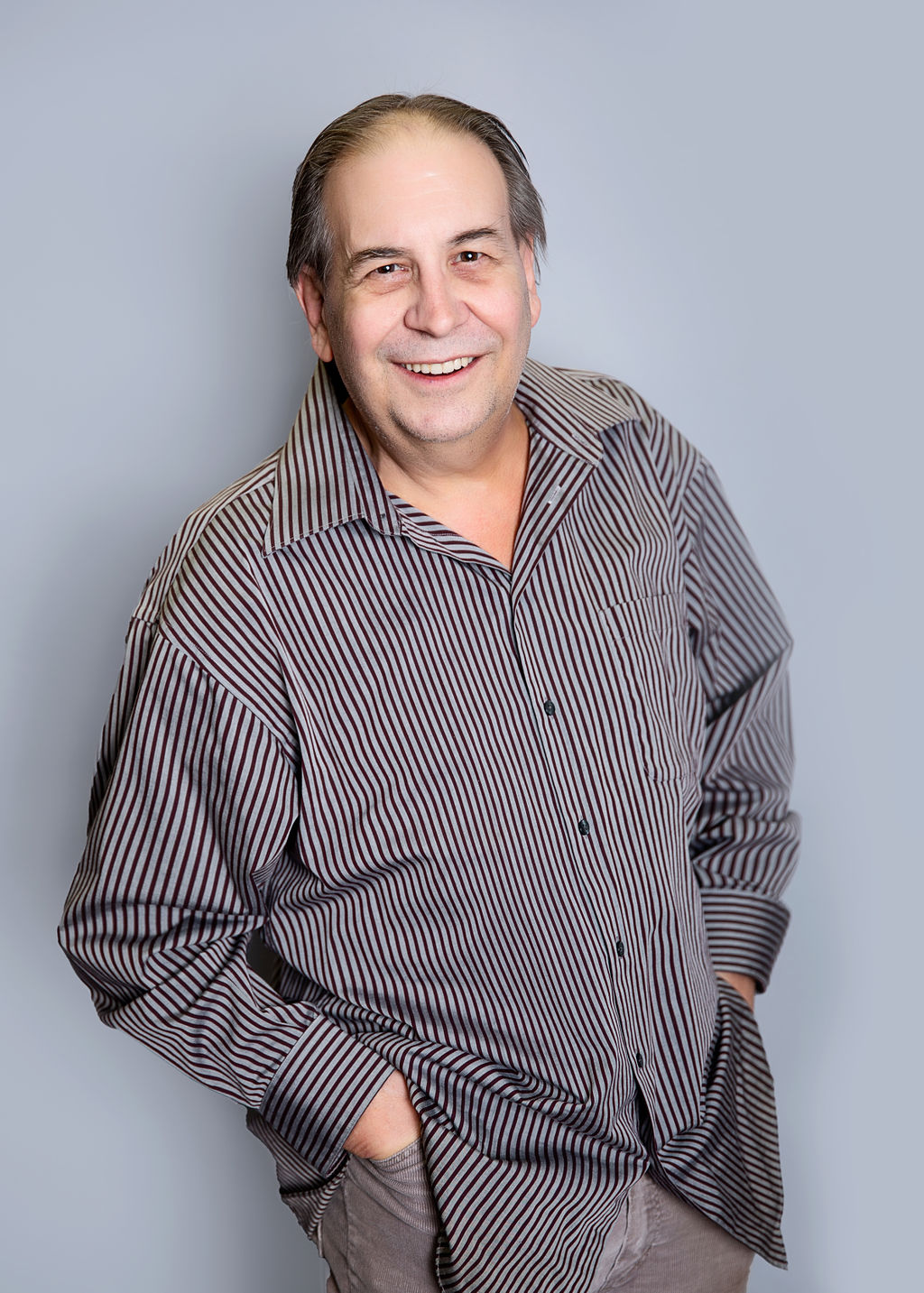 Richard Hemmerich
Senior Survey Drafter
Rick is a senior survey drafter with over 30 years of experience responsible for completing boundary surveys at our Wheaton office.  Rick also works on site grading plans as required.
Rick has worked for the company for most of his career and is a valuable resource and reference for historical data.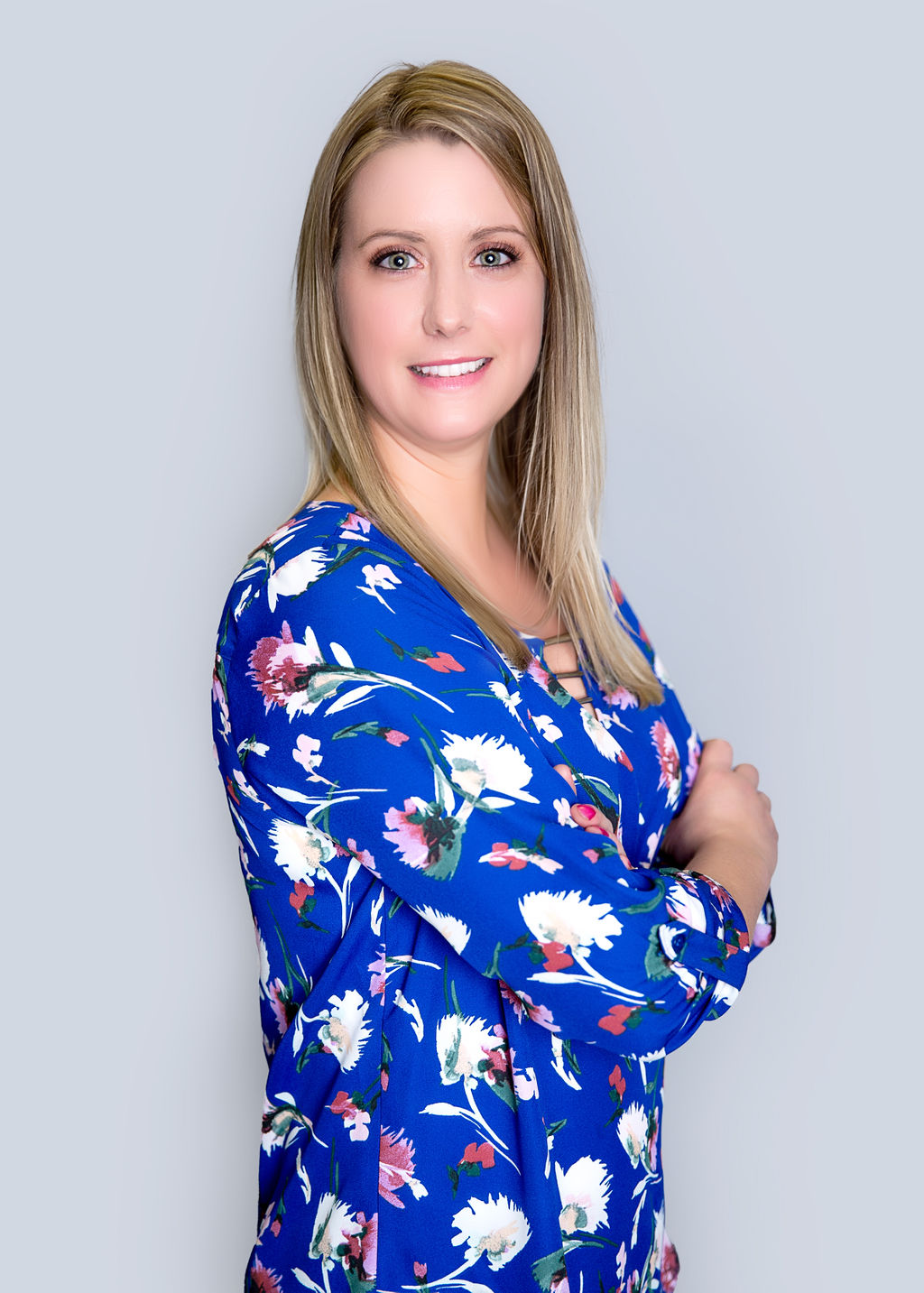 Heather Malushi
Office Administrator
Heather is our Office Administrator and is responsible for daily office operations in our Wheaton office and in charge of all survey orders intake. She is the primary researcher for Boundary Surveys.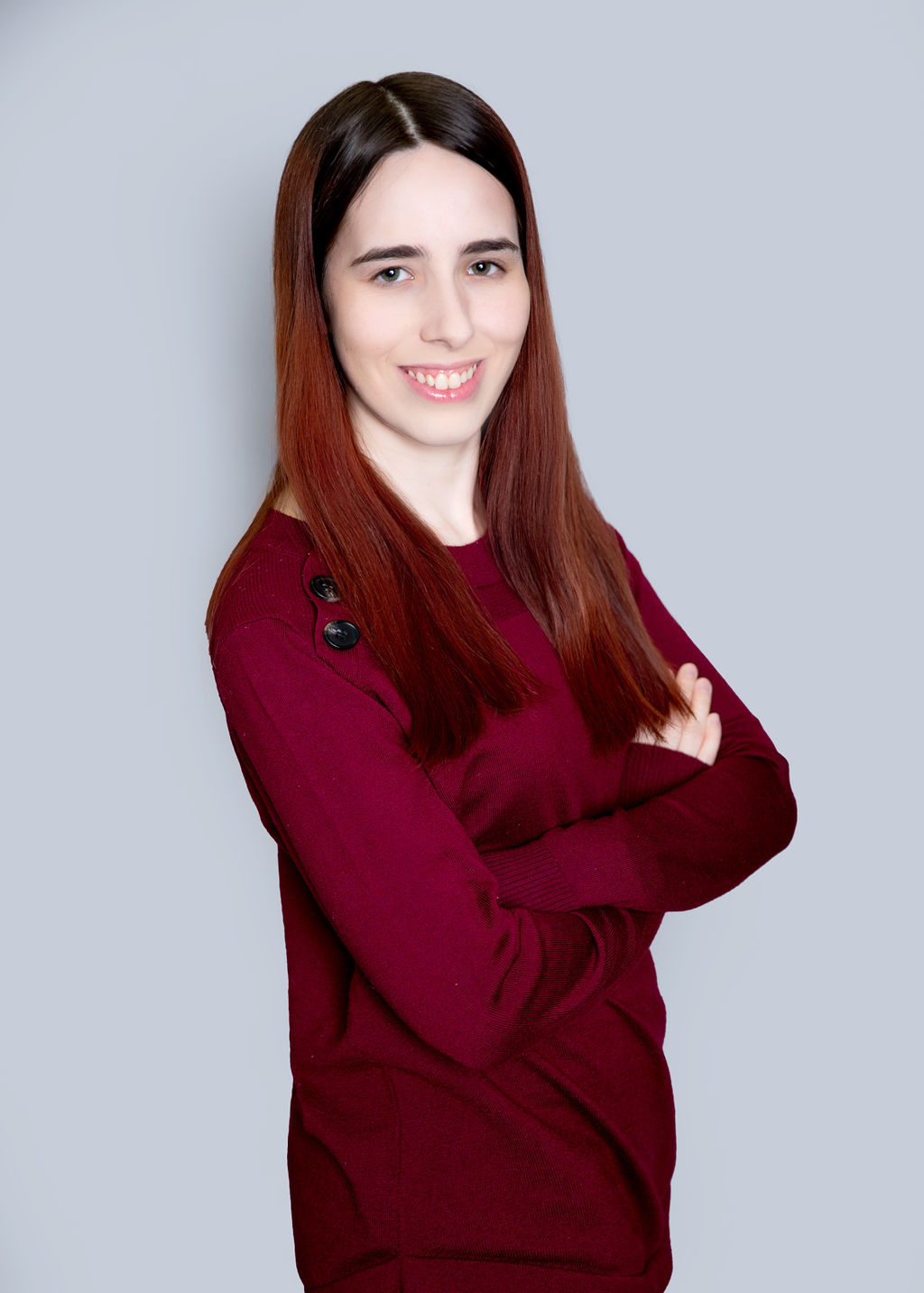 McKenzie Kolp
Engineer in Training
McKenzie is an Engineer In Training (EIT) and is working towards obtaining civil engineering licensing. She is proficient at Civil and Land Surveying Drafting and works on Residential Civil Design.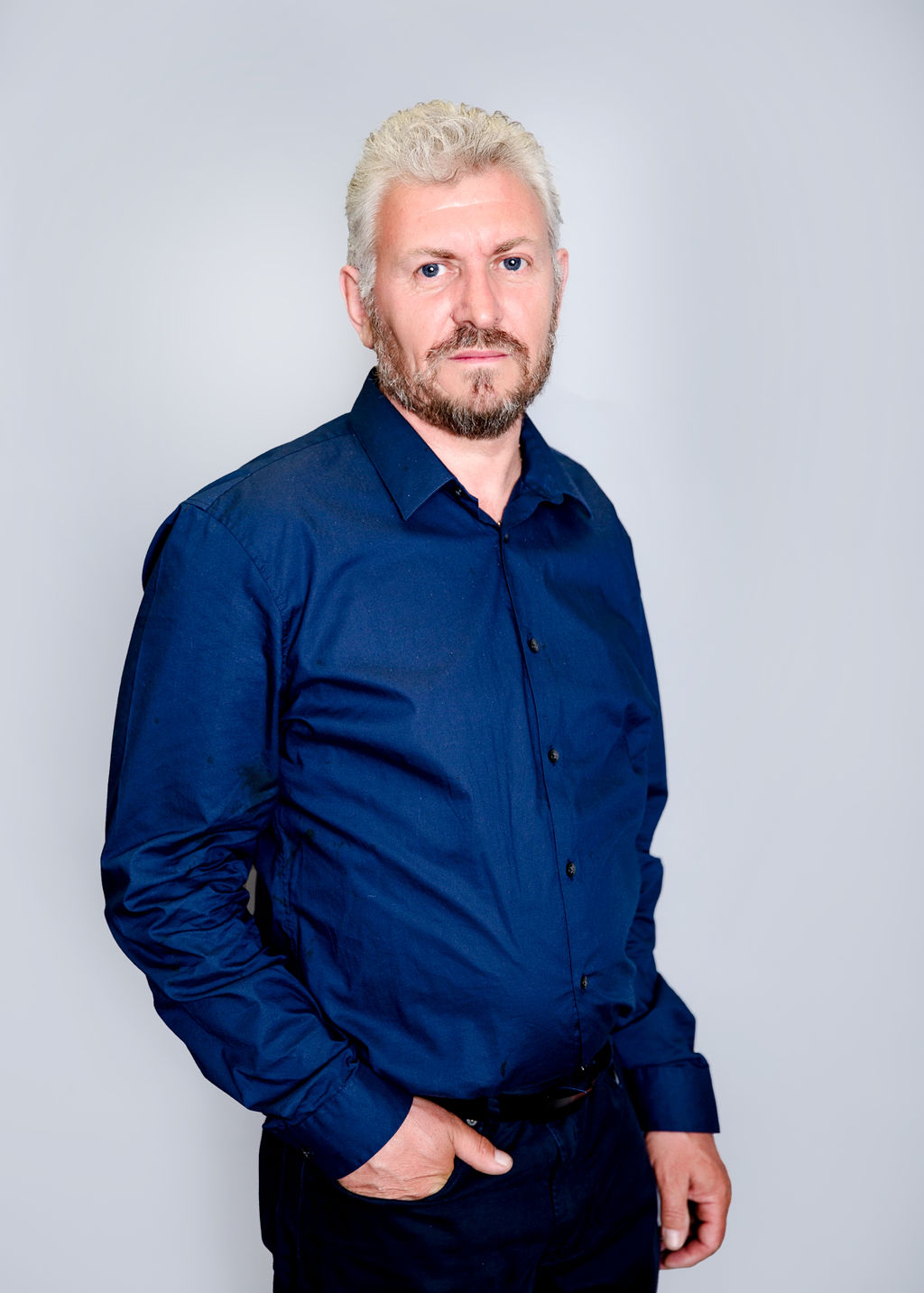 Jorgo Saro
Field Crew
Jorgo is a Field Crew with over 25 years of experience. He specializes in Residential Boundary Surveys.